The Melbourne Hernia Clinic was established in 1980 because of A/Prof. Maurice Brygel's special interest in hernia repair. The Centre is based at Masada Private Hospital in East St Kilda.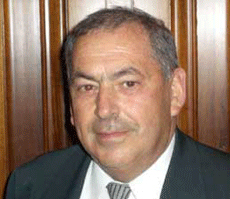 A/Prof. Maurice Brygel
A/Prof. Maurice Brygel also consults and operates at Sir John Monash Private Hospital. He also operates at Cabrini Hospital.
Mr Charles Leinkram
Mr Charles Leinkram joined the Melbourne Hernia Clinic in 2003. He also consults and operates at the Mitcham Private Hospital.
Mr Peter Grossberg
Mr Peter Grossberg joined Mr Brygel and Mr Leinkram at the Melbourne Hernia Clinic in 2004.
Members of the management team include Gill, Cleo and Dot. These ladies are all experienced secretarial staff, and are able to answer initial queries and help you sort out any problems.
The Clinic is dedicated to providing an excellent service for those with hernias or hernia related problems.
The venue for surgery is chosen according to each patient's special needs or requests.
In these days of complex and multi-system disease, a special clinic must still cater for the needs of the elderly and those with special problems. Thus the choice of anaesthetist and venue as well as the surgeon is important.
We, at the Clinic, are dedicated to achieving excellent results with surgery, but at the same time, not compromising the patient's health. A balance must be made between the decision to operate and the risks involved.
The objectives of this website are:
To provide hernia information to the public.
To promote safe and effective surgery using local anaesthesia and mesh repair with the "no tension technique".
To provide information and teaching tools to medical students and allied health personnel. We wish to provide a resource tool for General Practitioners and other Medical Practitioners.
To promote the Melbourne Hernia Clinic to the public in Australasia, South East Asia and the Pacific.
The Clinic caters for patients from all these areas.